About Us
Over three decades of technical experience
Intelligence Automation Safety Evolutionary
Marben's evolutionary software allows automotive industry to deploy intelligent and safety applications quickly. Marben's telecom solutions deliver interoperable, efficient and robust solutions to help accelerate its customer's time to market. Over hundreds of thousands of Marben software products are deployed each year. Worldwide, Telecom and Automotive companies such as Alcatel-Lucent, Audi, Ciena, Cisco, Continental, Ericsson, Ficosa, Fujitsu, HP, Laird, LG Electronics, Oracle, NEC, Nokia Networks, Renault, Renesas - trust Marben for its high quality software solutions, and industry leading support and expertise. With offices spread over three continents: Europe, North America and Asia, Marben is committed to providing best-in-class service and support to its customers worldwide.
Who we are

Marben is the global leader of communication solutions for the Telecommunication, Transportation and Automotive markets. For over three decades, equipment manufacturers and software editors have chosen Marben to embed best-of-breed communication software to optimize...

Read More >

What we do

Key product lines: "MARBEN V2X", "MARBEN DiamX", "MARBEN ASN.1", "MARBEN GMPLS/IP MPLS control plane", "MARBEN OSI protocols"...

Read More >

Our Expertise

For over three decades, Marben has developed an in-depth expertise in the development of efficient, robust and reliable communication software. We work with leaders worldwide requiring critical communication software solution that includes...

Read More >
OUR CUSTOMERS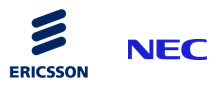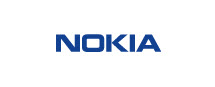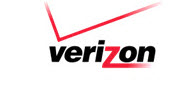 OUR PRODUCTS
Key Software components for next generation networks
V2X SOFTWARE SOLUTION
⦿ Full-featured software solution for rapid development of V2X equipment,
⦿ Supporting both US (SAE/IEEE) and European (ETSI) latest standards versions,
⦿ Hardware (CPUs, chipsets, HSM) and Network(802.11p, LTE-V2X, 5G, etc.) agnostic.
DIAMX DIAMETER SIGNALING
⦿ Carrier grade Diameter Router with GSMA DEA and 3GPP DRA/IWF functions to support increasing signaling traffic for the LTE network.
⦿ Full featured Diameter gateway for rapidly interconnecting MNOs systems to the LTE network.
⦿ Very efficient Diameter stack supporting more than 40 different interfaces.
ASN.1
⦿ High level performances ASN.1 tools for C, C++ and Java
⦿ Visualize ASN.1 encoded data in few clicks
⦿ Convert ASN.1 CDRs file into readable text format
⦿ Free online ASN.1 decoder.
CDR COLLECTION
⦿ Agile turnkey CDRs collection solution for all legacy switches (Alcatel, Ericsson, Lucent, Nec, Nortel, Siemens…)
⦿ Largely deployed worldwide
⦿ Smooth transition without modifying the switches configuration.
⦿ Running on Linux virtual machine.
GMPLS
⦿ Ultimate off-the-shelf GMPLS Control Plane solution.
⦿ Covering the legacy SONET/SDH control plane to new P-OTS, OTN switching platforms and ROADM nodes.
⦿ Meeting carrier grade requirements and deployed in demanding large Tier1 Network operators.
IP MPLS
⦿ Layer 2 Virtual Private Network (L2 VPN) and Layer 3 Virtual Private Network (L3 VPN)
⦿ Pseudowire setup and maintenance using LDP
⦿ MPLS-TE control plane based on RSVP-TE and OSPF-TE/ISIS-TE
⦿ Path Computation Element based on PCE protocol
OSIAM
⦿ The leading complete OSI protocols suite.
⦿ Providing full support for GR.253 and TMN
⦿ Including FTAM, CMISE, TARP/TL1, OSI over IP tunneling and OSI/IP gateways.